Our Awards
Since our inception in 2000 Aesthetics Solihull is proud to have won numerous awards & accolades and hold more than any other salon in Solihull. Our award wins are testament to our innovative, creative, forward-thinking and ever-expanding team and include some of the most prestigious in the industry such as; Midlands Hairdresser of the Year at the British Hairdressing Awards, UK Salon of the Year at the British Hairdressing Business Awards, Winners of the regional Redken NYC Hair Awards for all three categories; ; Runway Colour Awards, Runway to Reality Award and Men's Runway Style Award and many, many more.
Our Expertise
The precision cutting techniques (where the hair is measured as it's cut to ensure 100% accuracy), creative colouring and in-house teaching has created a blue print training guide, unique to Aesthetics. Each member of the team has the same proven techniques at the foundation of their cutting, adding their own individual signature to finish the style.
Our Salon

At Aesthetics state of the art salon you'll find shiatsu beds enabling you to enjoy a head to toe massage, whilst being shampooed, a wide range of hair care treatments to improve the condition of your hair, a friendly and helpful team to make you feel comfortable, and a range of products to help you recreate your hair style at home.
Our experienced and knowledgeable team will provide you with the luxury experience you deserve.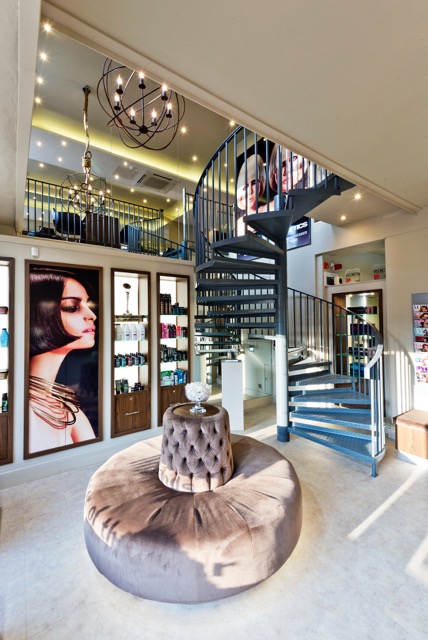 Our History
Aesthetics was born in 2000 when Sarah & Adrian Bowron put each of their 15years of hairdressing experience into their life-long dream.
With a combined skill set from their previous positions in top city salons, Sarah & Adrian were well equipped to create the multi-award winning salon that Aesthetics has become. Their passion for training, precision cutting techniques and knowledge transfer has positioned Aesthetics as one of the nations top independent hair salons and the leading salon in Solihull.