At Aesthetics we're always on the look out for amazing, talented people to join our team.
Our current vacancies are listed below, so if you think you've got what it takes to be part of a first class, award-winning hair & beauty salon then please send us your CV and tell us why you should join us by completing the following form or alternatively please call the salon on 0121 707 8866.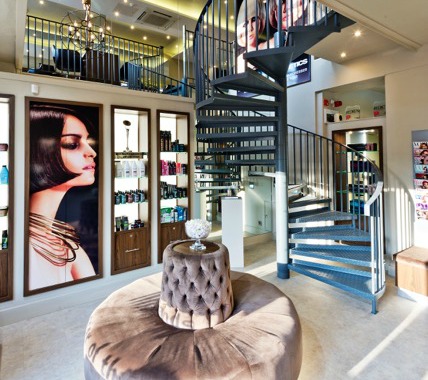 Colour Technician
We're currently recruiting for Colour Technicians of all levels.
We offer excellent wages & commission as well as an exemplary in-house training and education programme to progress your career.
Job Type: Full-time, Permanent
Location: Solihull
To apply and for more information, send your CV to info@aesthetics-hair.co.uk
Apprentice
Be trained by the best, to become the best, whilst working in a salon environment, covering NVQ levels 1 & 2. A rare opportunity to be paid while you train, with fantastic career opportunities on completion. Places limited.
In Addition, Apprentices receive:
Support on all aspects, both theory & practical
Opportunities to be involved in competitions & platform work
A real chance of employment at the end of your apprenticeship
Aesthetics invests time & energy into our young, dynamic team. We value our apprentices as our stylists for the future.
To apply and for more information, send your CV to info@aesthetics-hair.co.uk
Stylists
We're currently recruiting for Stylists of all levels.
We offer excellent wages & commission as well as an exemplary in-house training and education programme to progress your career.
Job Type: Full-time, Permanent
Location: Solihull & Henley-in-Arden
To apply and for more information, send your CV to info@aesthetics-hair.co.uk
Beauty Therapist
Aesthetics is looking for Beauty Therapists to join our dynamic and dedicated
team. If you are a fully qualified and experienced Beauty Therapist, have a warm
and welcoming nature and a keen interest in career progression, then we want
to hear from you.
The successful candidate must be:
Fully qualified in NVQ level 2 or 3 in Beauty Therapy
Well-presented and in possession of good people skills
Capable of building strong and professional relationships with both
customers and colleagues
Able to work under pressure and have outstanding time management
skills
Prepared to work towards achieving treatment and retail targets
We are looking for committed, passionate and dynamic people to join our team.
In return, you will receive an excellent basic salary, holiday pay, commission and
be eligible for performance-related bonus. We also offer full training to all new
starters and will actively encourage you to apply your own creativity as a
professional.
Required experience: Beauty Therapist in salon environment after college for at
least 1 year
Job Type: Full-time
Salary: £17,000.00 - £20,000.00 per year
Required licence or certification:
NVQ Level 2 Beauty Therapy
To apply and for more information, send your CV to info@aesthetics-hair.co.uk