Famous for revolutionising eyebrow shaping, the founder of HD Brows launched the HD makeup range in Spring/Summer '14 offering a 76 strong capsule collection of brow, eye, skin and lip essentials that compliments your brows. Whether you're looking for bridal makeup for your special day, makeup for proms, for special occasions or for a night out our HD makeup range and fully trained team can create your perfect look. Couple it with our hair styling service and you'll leave the salon feeling and looking your most beautiful.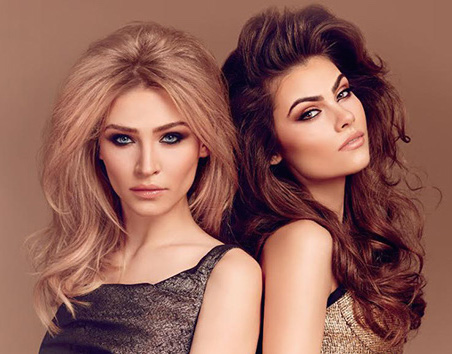 Runway to Reality - 60 min
£50
Get catwalk glamour with our seasonal trends.
Prom Queen - 60 min
£50
Be the Belle of the Ball with our Prom Queen Makeover.
Special Evening - 60 min
£50
Look top to toe gorgeous for that Special Evening out.
Eyes - 30 min
£25
The eyes have it! Learn how to make the most of your natural assets, a great introduction to our HD Range.
Enjoy an in salon experience of hair & makeup and bring your girlfriends & a bottle of bubbly for that pre party event. Available with our Runway to Reality, Prom Queen or Special Evening HD Makeup.
Makeup Artist & Senior Hair Stylist
£107
Makeup Artist & Junior Hair Stylist
£87
Makeup Artist
£80 per hour (plus petrol)
£5 extra for lashes
Hair Stylist
£80 per hour (plus petrol)
with makeup artist and senior stylist
£110
with makeup artist and junior stylist
£80